Life in the Mile High City is dynamic. There's something about the countless days of blue skies and sunshine, the wonder of the Rocky Mountains, and the innate adventurous spirit within its residents that makes Denver come alive. Ever-expanding and endlessly explorable, each of Denver's neighborhoods has its own heartbeat and unique style.

Washington Park is one of Denver's most beloved neighborhoods, and it's no wonder. One visit to the locally monikered "Wash Park" is all it takes to understand the allure of the idyllic community. Designed by architects Reinhard Schuetze and Saco DeBoer in the early 1900s, Washington Park has a relaxed, effortless feel evocative of the French countryside with its expansive meadows, tree-lined streets, and lush landscaping. A quick and easy commute to Denver, Washington Park residents can access downtown by car or light rail or take the route by bike.

While Wash Park is known for its vast expanse of green spaces and namesake park (one of Denver's best), there's so much more to behold. Trails, gardens, lakes, and parks all beckon residents outdoors, but the delectable dining, local shops, artistic endeavors, and lively festivals keep them coming back for more.
Explore the outdoors
Framed by lush meadows, flower gardens, lily ponds, and lakes, the scenes from
Washington Park
seem straight out of a painting. Residents love the easy access to paths that wind through Denver's favorite park, which provides the perfect setting for running, dog walking, yoga, tennis, volleyball, biking, and even lawn bowling! Paddleboard on Smith Lake or cast a line at Grasmere Lake; either waterway provides a tranquil setting for an afternoon outdoors.

Take a stroll along the Washington Park loop, a breezy 2.3-mile path with benches and shaded areas along the way. The path is dog friendly, and many residents bring their pups out for an evening walk and enjoy the sights along the way.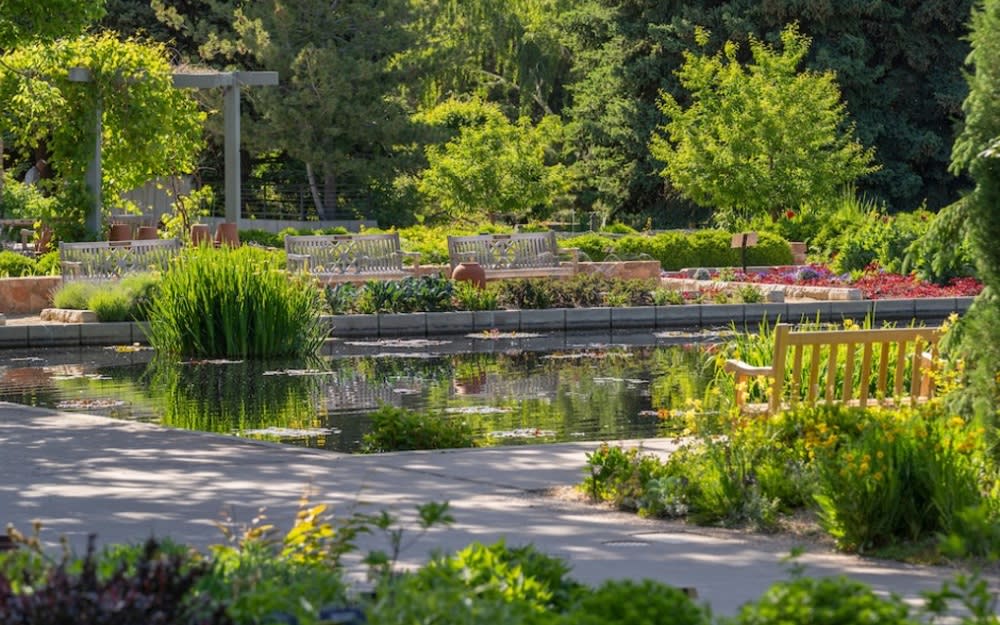 Photo courtesy of Denver Botanic Gardens
A quick drive from Washington Park,
Denver Botanic Gardens
is a 23-acre public garden that contains a conservatory, theme gardens, a sunken amphitheater, and hosts events and concerts year-round. Regarded as one of the best botanic gardens in the United States, the attraction showcases Colorado's natural beauty and provides an oasis in the midst of the metropolis. Visit the butterfly habitat at Chatfield Farms or check out the art gallery on the grounds that features works by famed artists like Dale Chihuly and Koichi Kawana.
Shop local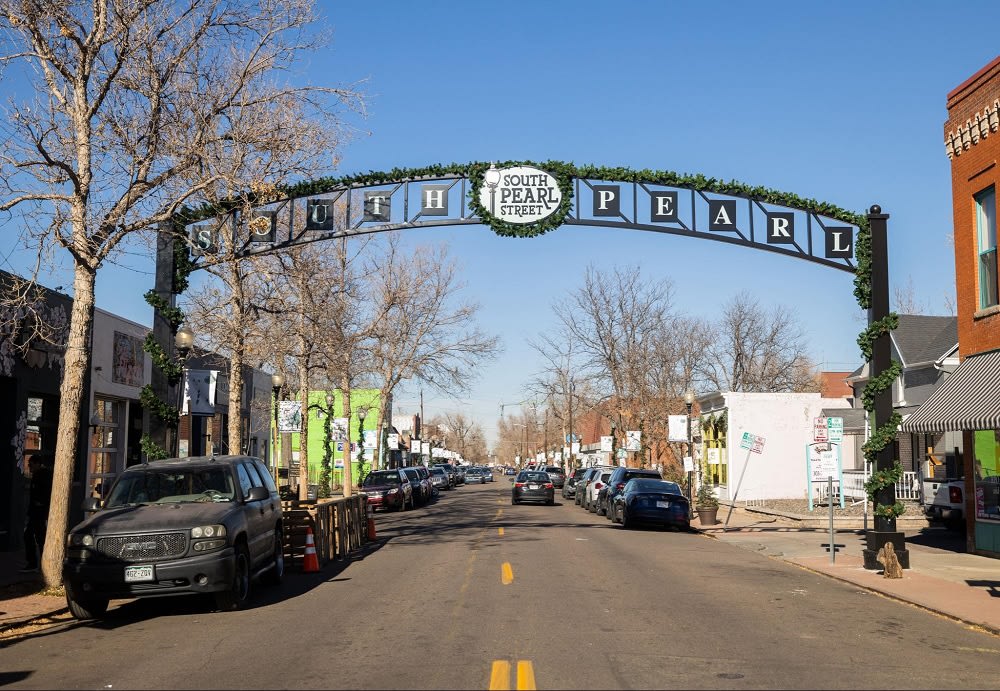 Photo courtesy of South Pearl Street
Proximity to outstanding shopping, dining, and entertainment options is a major draw for residents of Washington Park.
South Pearl Street
, once the main route for Denver's first trolley car, is now an eclectic thoroughfare known for its art galleries, locally-owned boutiques, and some of the area's best dining. An antidote to chain restaurants and big box stores, South Pearl Street features area merchants and one-of-a-kind shops. Find inclusive and unique children's toys at
Where the Sidewalk Ends Toy Shop
, or if you're shopping for adults, try
Pearl Wine Company
, a full-service wine, beer, and spirit shop that specializes in organic, family-owned, and sustainable products.
Historic
Old South Gaylord Street
is characterized by the 19th-century architecture of its facades and carries a legacy of being a community gathering place in Wash Park. The quaint quarter plays host to festivals and events throughout the year. Visit
Silk Road
for whimsical gifts and stationary, or check in for a self-care session at
My Tiny Massage Studio
.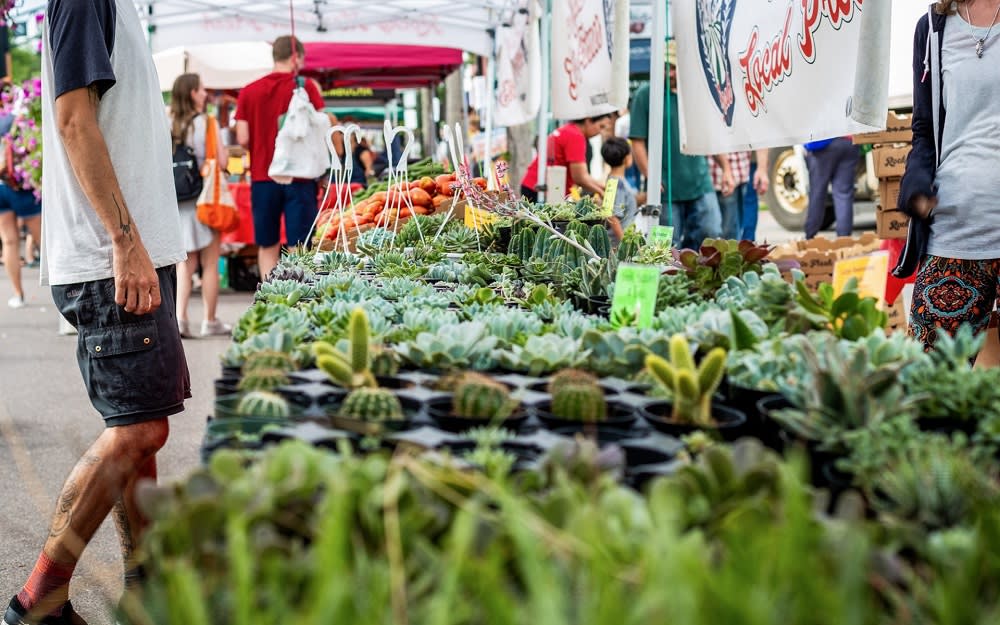 Photo courtesy of South Pearl Street
Weekends in Washington Park aren't complete without a trip to South Pearl Street's
Farmers Market
. From May to November, the farmers' market sets up (rain or shine) to deliver fresh, wholesome Colorado produce and goods. Roam the market, sample the goods, and stock up on fruit, vegetables, honey, and other essentials while the featured musical act of the week will set the soundtrack for your Sunday.
Eat and drink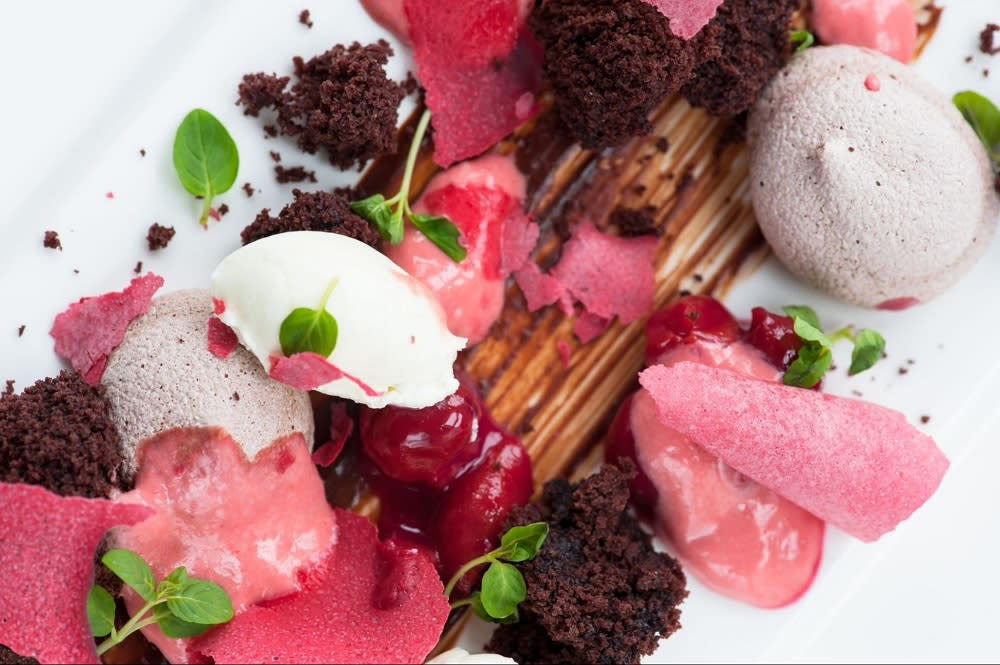 Photo courtesy of Bittersweet
As Denver has become a hot spot on the food scene, its neighborhoods have followed suit and in many cases, have set the trends. Start the day with a famed "Duffeyroll", a sweet (or savory, depending on your mood) handcrafted pastry from Duffeyroll Cafe Bakery. For a special occasion,
Bittersweet's
artisan menu is presented by a husband and wife team of chefs, who offer a uniquely Denver dining experience.
Homegrown Tap & Dough
marries classic Italian favorites with Colorado flavors to create iconic pizza, pasta, burgers, and beer. Cap the evening with Wash Park's favorite ice cream shop,
Bonnie Brae Ice Cream
– all ice cream and sorbets are made in-house, with traditional to more daring flavors taking top billing (looking at you, pineapple pistachio!).
Experience the arts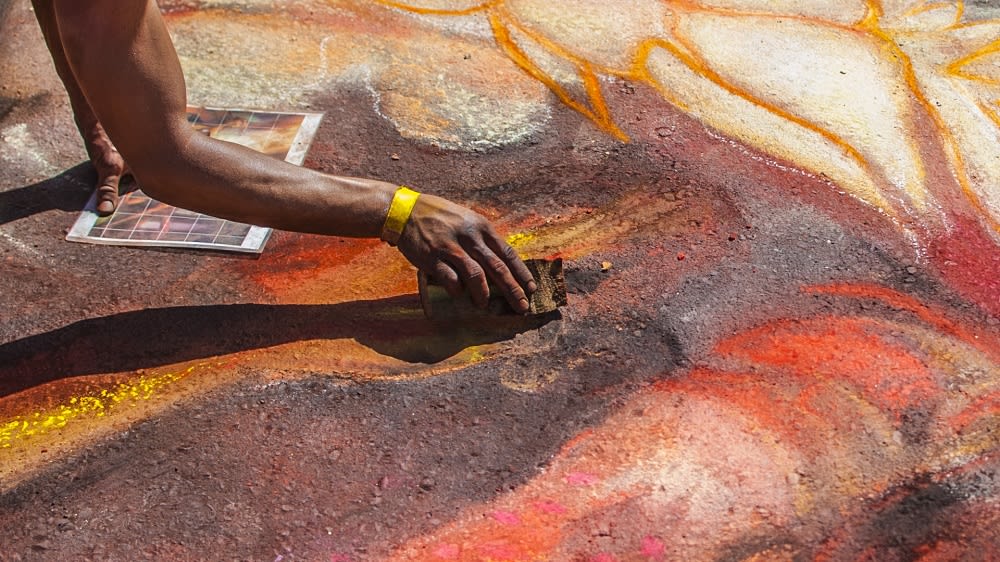 Photo courtesy of Denver Chalk Art Festival
Denver stands out in its ability to connect the local community through the arts, making them enticing and accessible. Exhibit A is the
Denver Municipal Band
, a concert band of the most talented and accomplished musicians in the area. The concert band performs everything from movie scores and show tunes to Big Band standards and classic masterpieces, all for free at local parks and venues throughout the city.
Whether you need to tune up your own instrument, or are interested in picking one up for the first time, Wash Park mainstay
Denver Folklore Center
is home to the best teachers, service, and acoustic instruments in the area.
For a completely awe-inspiring experience, check out the
Denver Chalk Art Festival
, held annually in June. Just a short trip from Wash Park, the two-day festival welcomes over 200 chalk artists who converge to create jaw-dropping chalk art murals, portraits, and drawings.
Find a festival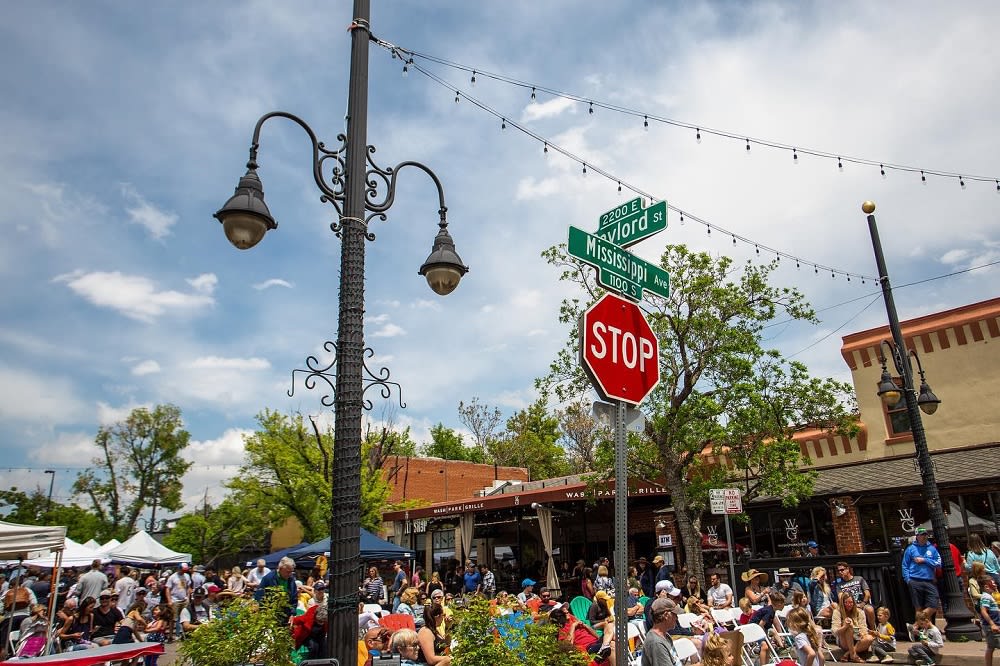 Photo courtesy of Old South Gaylord Street
The close-knit community of Washington Park celebrates the seasons better than most, by way of festivals and events all throughout the year. Start off the summer season with
South Gaylord Street Day's Block Party
, Memorial Day weekend's premier party that features live music, local vendors, food and drink, and rides. In September, the leaves turn and the beer flows for Oktoberfest where locals indulge in the Bavarian tradition of brats, brews, live music, and lederhosen. The town transforms into a sparkling holiday dream during
Winterfest
, welcoming residents with roasted chestnuts, hot chocolate, and carriage rides. Pick up your Christmas tree or holiday gifts at South Pearl Street's Winter Market, or cozy up and enjoy the carolers as they serenade with the sounds of the season.
For information on Washington Park real estate, contact
Be1 Team
today. The leading Wash Park realtors, Be One has extensive Denver real estate market knowledge and local expertise.
Be1 Team
will guide you through every step of the process to achieve your goals of home ownership in beautiful Washington Park.