An idyllic neighborhood in Denver, Washington Park is a great place to own Colorado real estate. While it's surrounded by a bustling urban environment, Washington Park's population is under 8,000—providing residents with a great mix of urban and suburban amenities. Over the past five years, the market for homes in Washington Park has surged. Home prices have trended upward, particularly when considering median list price and available inventory—which remains low, with an average of under 30 new listings per month.

If you're thinking of buying property in Washington Park, now is the time when prices are the lowest they've been since October 2020. The Washington Park real estate market will only get more competitive, as prices of Washington Park homes for sale are on track for another rise later in 2022. The market is evolving, but the neighborhood remains popular for a good reason. Below is what you need to know about buying or selling Washington Park real estate in 2022.

Market changes
Since June 2021, the Washington Park real estate market has been experiencing a solid dip in sales and prices for the first time. However, the past five years' track record indicates that Washington Park homes for sale will see another uptick in median list price within the next year. If you've been thinking about buying a home in the area, now is your chance to capitalize on an incredible value!

Listing price and inventory
The median list price for Washington Park real estate—approximately $1,620,000—held steady from July to December 2021, up from the
five-year
all-time low median list price of $874,500 seen in May 2021. With occasional dips, the overall trajectory of Washington Park real estate list prices is up. This trend is on track to continue in 2022, with a high likelihood of even higher peak median list prices predicted in the spring and summer months.

The availability of Washington Park homes for sale has been steadily dropping since its peak in October 2021. Although the current inventory shows a downward trend of availability, typical housing inventory patterns show an increase in February, a drop in March, and an increase from April through July.
Additionally, as of January, Washington Park homes spent an average of just 11 days on the market, which means you'll need to move fast on any property. Given the limited inventory, low list prices, and minimal time spent on the Washington Park real estate market, buyers interested in investing should aim to purchase their Washington Park homes for sale as soon as possible—before prices rise again. You don't want to miss out on the most opportune time to own incredible real estate in Washington Park — for assistance with the buying process, reach out to the incredible team of
knowledgeable agents at Be1
for more information.

Rental trends
There is a general lack of data on monthly rental properties with between three and four bedrooms, meaning those interested in purchasing property with the intent to rent could swoop in to meet demand. The median rent increased from $1,415 in November 2020 to $1,754 in one-bedroom properties in January 2022. As for two-bedroom properties, the median rent at the end of 2021 remained steady from the year prior. For three-bedrooms,
data
is missing from September 2017 to March 2021 and from September 2021 through January 2022, so it's challenging to provide a clear comparison; the closest comparison available is the increase to $3,090 median rent in August 2021 compared to $2,900 in August 2017.
There is an upward trend in median rent for one, three, and four-bedroom properties over time. If monthly long-term rentals do not appeal to you, there is also the option to host temporary rentals in the Washington Park real estate market. When considering temporary rentals,
Airbnb.com
shows the average nightly cost range in February 2022 is $181 per night per guest. This means investors can expect to earn approximately $66,000 annually from their rental if they're able to host guests every night of the year, based on the average price.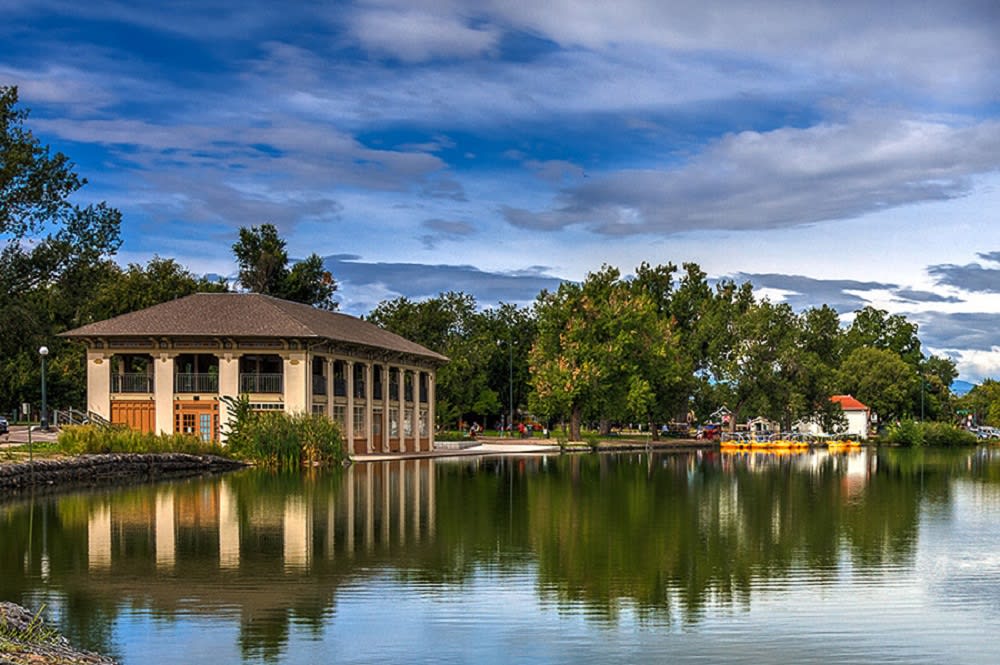 The popularity of Washington Park real estate
The Washington Park neighborhood, often shortened to "
Wash Park
" by residents, shares its name with a beloved local park that features lakes, flower gardens, and walking paths. The park itself is a favorite amongst locals, and patrons enjoy biking, yoga, paddle boarding, running, and walking their dogs.
Residents also appreciate the neighborhood's proximity to art galleries, shopping, and dining options on South Pearl Street. For additional shopping, Old South Gaylord, a historic shopping district boasting 19th-century buildings, is only four blocks away. The neighborhood is also popular for local festivals, block parties, and farmers' markets open from summer through fall.
Interested in viewing Washington Park homes for sale?
If you want to learn more about investing in Washington Park real estate, now is the time to jump on the hype train and bask in the benefits of a brand new property in one of the most popular neighborhoods in Denver. Reach out to one of the trusted agents at the Be1 Team for expert guidance. Let them help you find your next dream home in Denver!