One of the country's hottest cities, Denver continues to be on the up and up. Set against the backdrop of the majestic Rocky Mountain range, the dynamic destination is at the intersection of endless outdoor recreation, next-level arts and entertainment, a phenomenal food scene, and an unbridled passion for exploration.

First occupied by the Cheyenne and Arapaho tribes, settlers flocked to the area in the late 1850s in their quest for gold. Situated on the South Platte River at the foothills of the Rocky Mountains, the mining town began to boom upon the emergence of the transcontinental railroad that linked the town to the rest of the west. The city and region flourished with the convergence of transportation, mining, manufacturing, and agriculture. Present-day downtown Denver is a showcase of the architectural style of the late 1800s and early 1900s, with many of its historical buildings standing tall as reminders of the city's pioneering past.

The Mile High City has earned its moniker—as if by design, the state capitol building sits at 5,280 feet above sea level. The altitude and sunny skies (Denver residents see an average of 300 days of blue skies a year) make the climate arid and comfortable, ideal for setting out and enjoying all the city has to offer. Denver's population has seen significant growth since 2010, and the city has grown with its residents. Nearly three million people call the metro area home, and it's easy to see why.

Ever-expanding and endlessly explorable, Denver proudly represents the best of the Mountain West, and the city has so much more than just the great outdoors. Street art, museums, and a skyrocketing food and beverage scene have all taken up residence in Denver's neighborhoods. Now, it's just a matter of finding which neighborhood is right for you!
Washington Park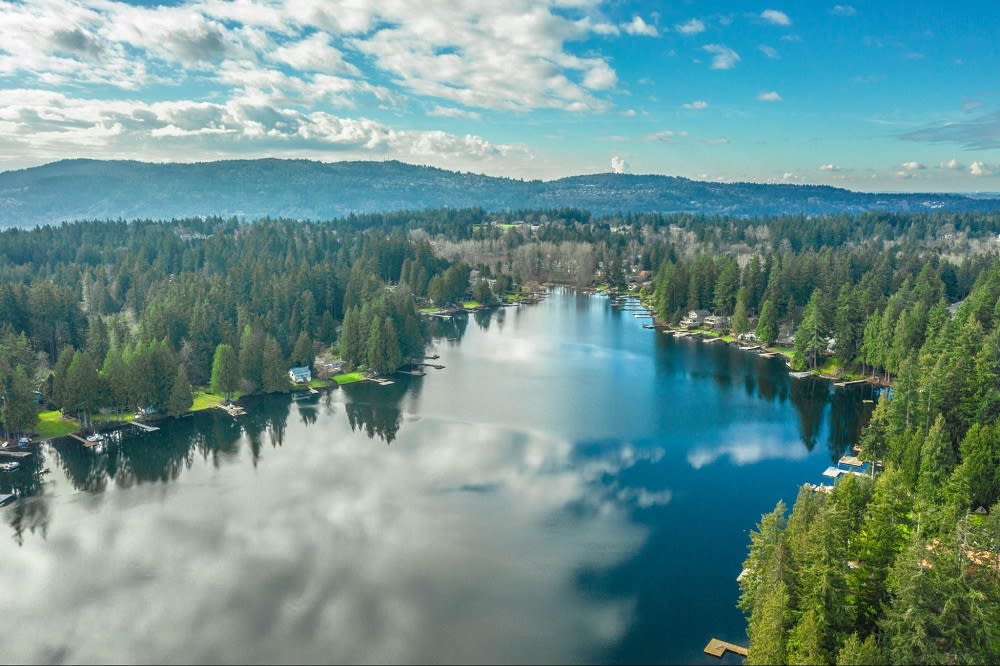 Denver's charming Washington Park is a favorite among locals and visitors, and it's no wonder. The neighborhood is synonymous with its name, contains plenty of green space throughout, and is anchored by an expansive central playground. Perfect for families, retirees, and any age in between, the southeastern Denver enclave of Washington Park has something for everyone.
Parks and recreation
Framed by lush meadows, flower gardens, lily ponds, and lakes, the scenes from "Wash Park" seem straight out of a painting. Residents love the easy access to walking paths that wind through the scenic park, which provides the perfect setting for running, dog walking, yoga, tennis, volleyball, biking, and even lawn bowling! Paddleboard on Smith Lake or cast a line at Grasmere Lake; either waterway provides a tranquil setting for an afternoon outdoors.
Homes and schools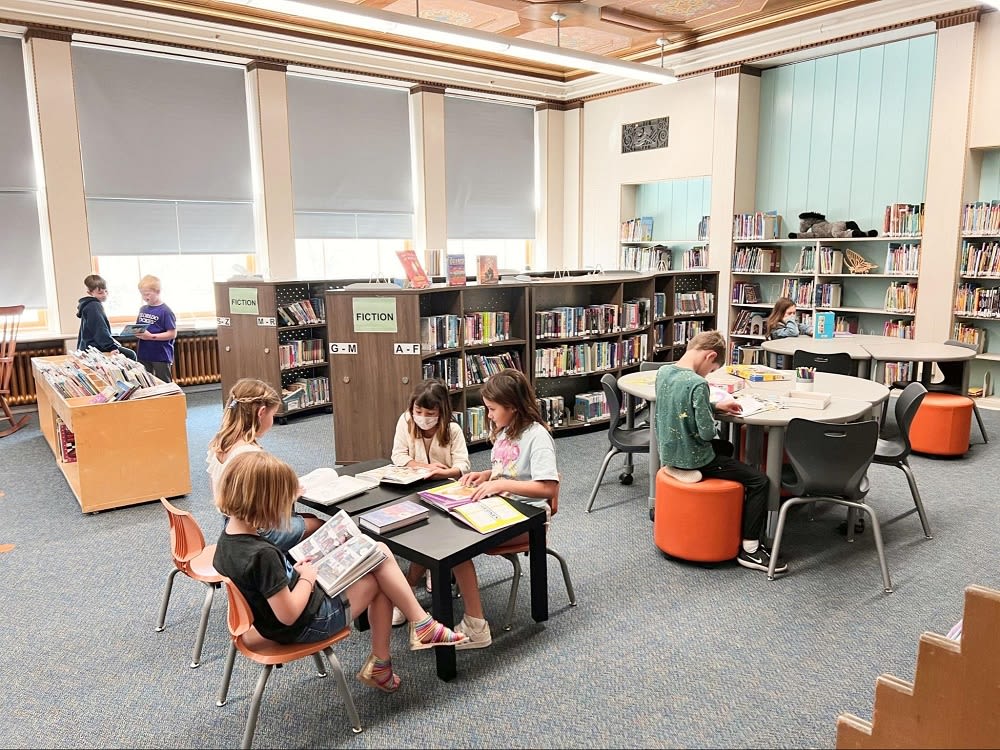 Photo courtesy of Steele Elementary
Designed by architects Reinhard Schuetze and Saco DeBoer in the early 1900s, Washington Park has a relaxed, natural feel evocative of the French countryside. Homes in the neighborhood run the gamut from remodeled Victorians to more modern new builds, with Washington Park real estate averaging around $1.5 million. Highly-rated
Steele Elementary
and
St. John's School
are both excellent options for families in the area.
Shopping, dining, and entertainment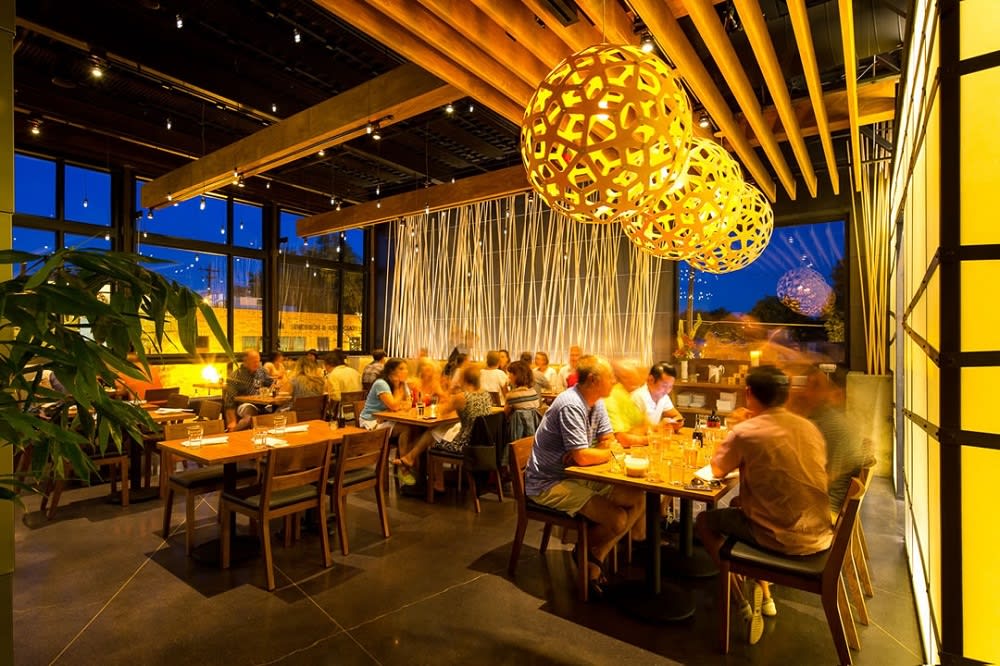 Photo courtesy of Izakaya Den
Proximity to outstanding shopping, dining, and entertainment options is a major draw for residents of Washington Park.
South Pearl Street
, once the main route for Denver's first trolley car, is now an eclectic thoroughfare known for its art galleries, farmers' market, locally-owned boutiques, and the area's best dining. Locals line up for Wash Park's iconic
Sushi Den
and their fish flown in from Japan; sister spot
Izakaya Den
serves up sushi alongside specials like Maine lobster gnocchi.
Cherry Hills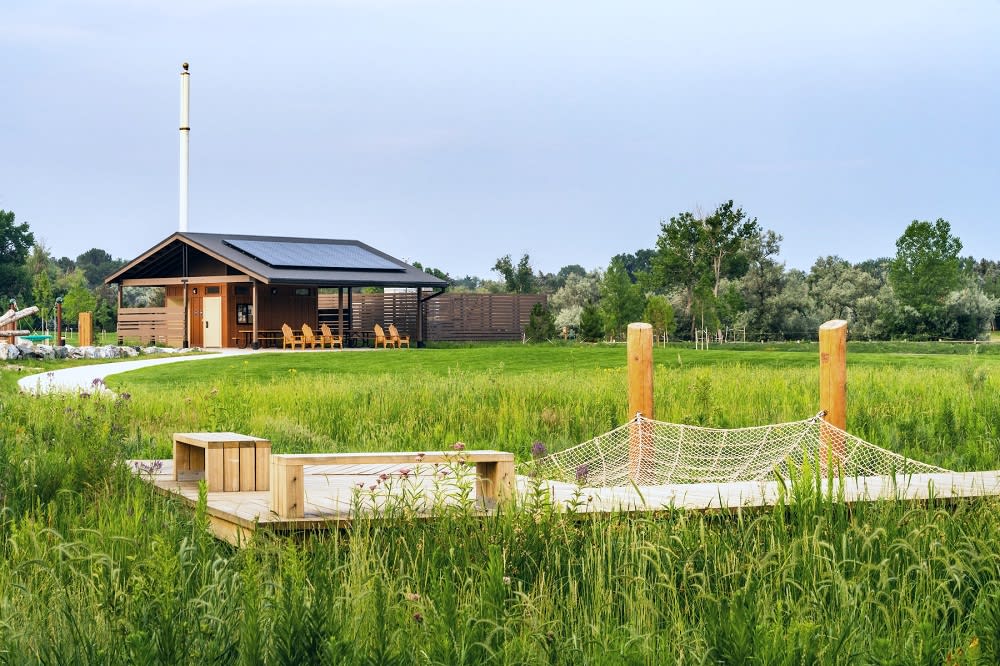 Photo courtesy of Cherry Hills Village

Named for the cherry orchards that once stood near the original town site, Cherry Hills has grown beyond its modest beginnings. The centrally-located neighborhood consistently ranks high among the most affluent towns in the country. Set against the mountains, Cherry Hills remains a rural community, with gorgeous landscapes peppered with luxury homes and mansions.
Parks and recreation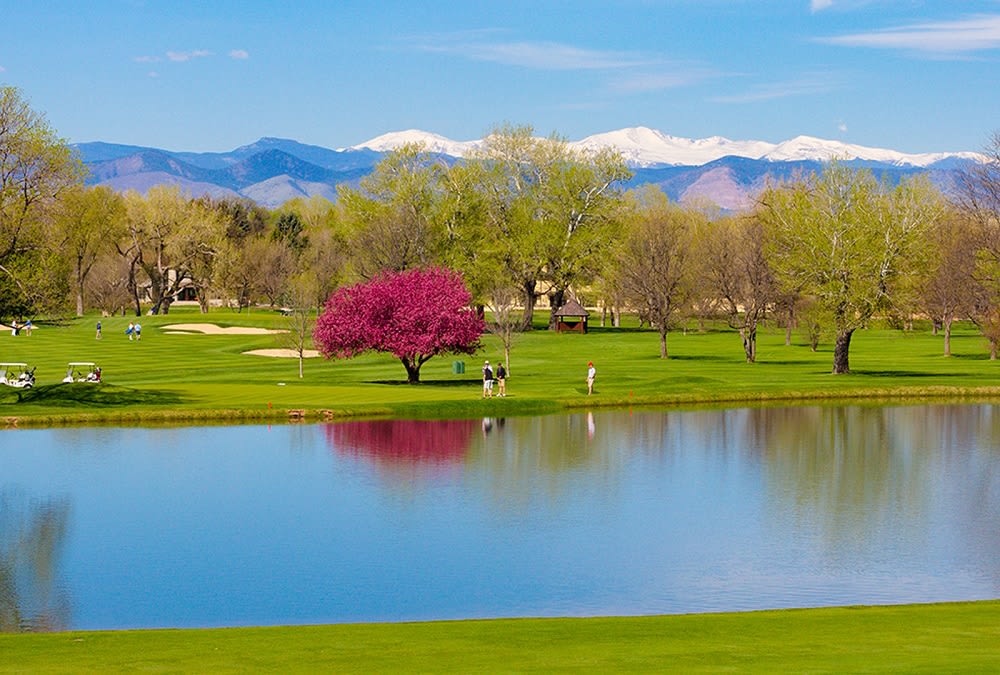 Photo courtesy of Cherry Hills Country Club
Miles of trails and acres of parkland further the rural atmosphere of Cherry Hill. The city is also home to multiple equestrian centers, among them
The Village Club
, an exclusive tennis, riding, and swim club. Additionally, the
Cherry Hills Country Club
has played host to nine USGA competitions and three PGA championships, solidifying its standing as one of the most elite courses in the United States. The private club has a lap pool and tennis courts on the grounds that are enjoyed by its members.
The
Cherry Creek State Park and Reservoir
boasts 12 miles of paved trails and 35 miles of multi-use trails for hiking, biking, and birdwatching. Extending from the park is the Cherry Creek Trail, an extensive 40-mile stretch that is one of the most popular paths in Denver for runners, walkers, and cyclists. Massive, yes; isolated, not in the least. Stop off the trail for a
caffeine boost
or an ice-cold
brew
to quell your thirst after logging a few miles.
Homes and schools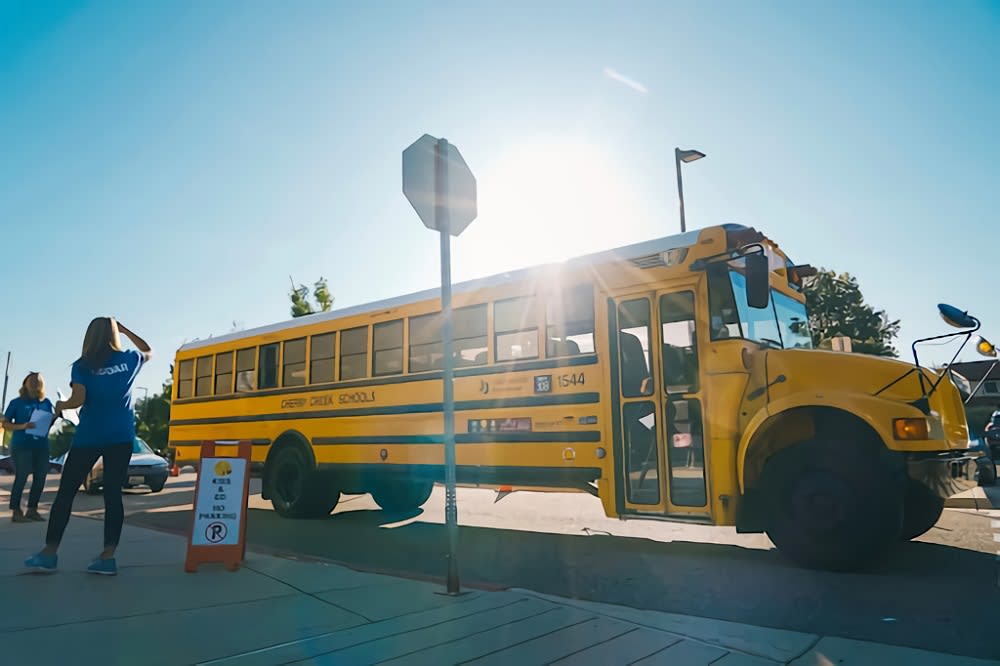 Photo courtesy of Cherry Creek School
The Cherry Hills real estate market is hot, with homes fetching an average asking price of $1.2 million. Long considered one of Denver's most exclusive communities, Cherry Hills is also home to the area's top schools. The
Cherry Creek school district
is among the best in the state, as is
St. Mary's Academy
, a top private institution.
Shopping, dining, and entertainment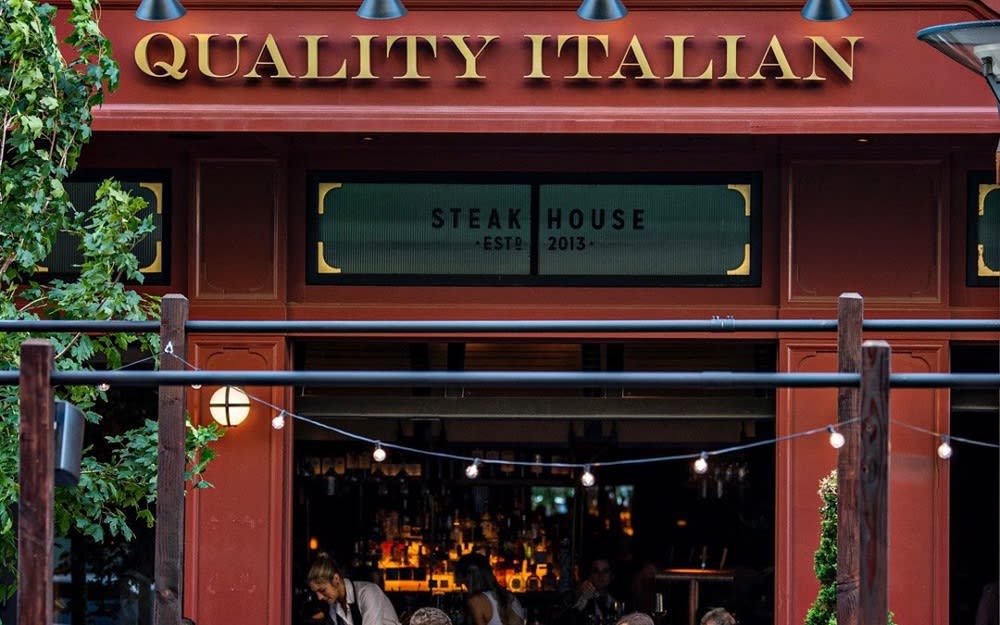 Photo courtesy of Cherry Creek North
Denver's premier shopping center,
Cherry Creek North
, is home to over 300 retail shops, boutiques, restaurants, and community events. With over 50 restaurants to choose from, the options are diverse and delectable – from
French cuisine
to
street-style tacos
, there's something for every palate. Venture out of the shopping center and try local favorite
Good Bread Bakery
for gourmet and Instagram-worthy breads and pastries, or
Cherry Cricket
, a Denver classic and home to some of the best burgers in the nation.
In August, the community-driven
Cherry Creek Al Fresco - A Food and Wine Event
takes place with events ranging from intimate dinners to large tastings, all curated by local and celebrity chefs. During the winter season Cherry Creek North transforms for its
Winter Wonderland
festival, an outdoor event fit for the whole family. The neighborhood sparkles thanks to nearly a million twinkling lights that create a holiday ambiance unlike anything you've ever seen.
Meridian Village
An up-and-coming community, Meridian Village lies southeast of Denver in Douglas County. Located near Parker, the area is known for its tree-lined avenues, vast parklands, and rich history. The town developed after serving for years as hunting grounds valued by Native American tribes, and later as an outpost for prospectors during the gold rush in the 1850s.

Today, the growing neighborhood attracts residents to its wide open spaces, year-round activities, and local restaurants and shops.
Parks and recreation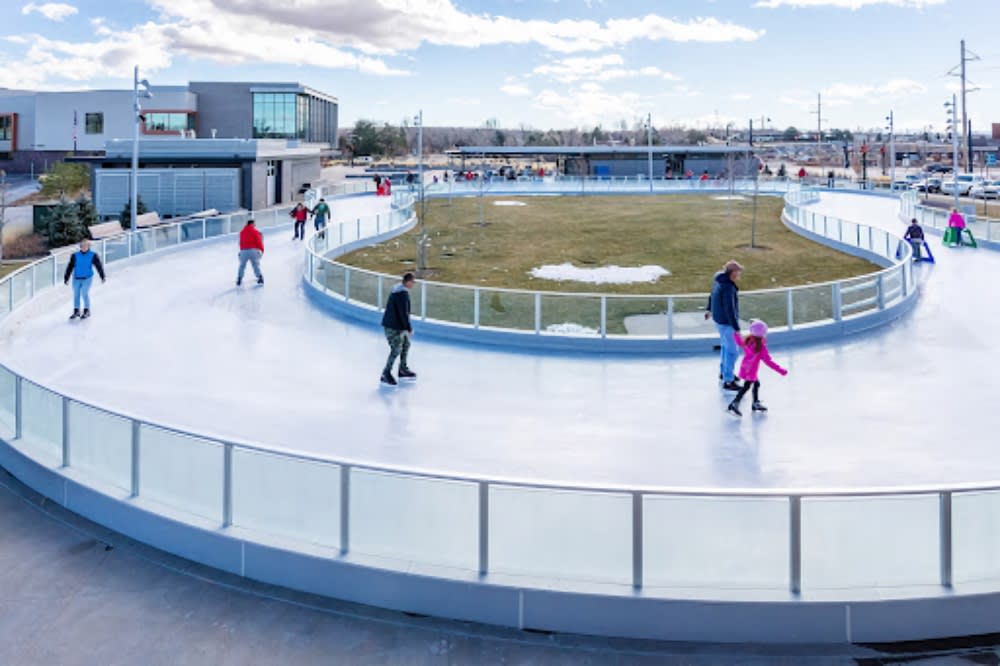 Photo courtesy of Parker Ice Trail
Residents of Meridian Village live an active lifestyle, and the neighborhood obliges by offering acres of parkland and miles of trails for hiking, biking, running, walking, and horseback riding. In true form, the community dog park is just as robust –
USMC CPL David M. Sonka Dog Park
features an off-leash space, pup-level drinking fountains, and an agility course.
Get off the beaten path and glide through the
Parker Ice Trail
at Discovery Park, one of the country's only ice trails. The path is open only during the winter months, so grab your mittens and hot chocolate for a seasonal skate!
Homes and schools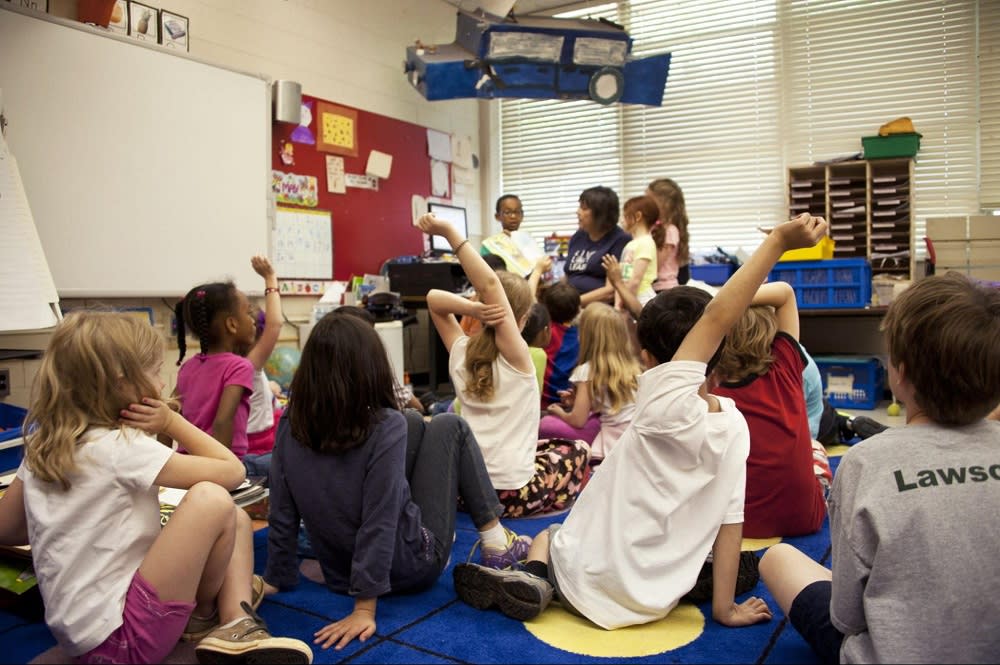 Photo courtesy of Unsplash
Meridian Village homes are contemporary, newer builds. The location is ideal – just five minutes from Mainstreet and downtown Parker, and a quick 25-minute commute to downtown Denver. An average single-family home lists for up to $750,000. Excellent schools are in close proximity; the highly-regarded
Douglas County
school district is located just minutes away, as is
Chaparral High School
. Also nearby are private institutions
Ava Maria Catholic School
and
Regis Jesuit High School
.
Shopping, dining, and entertainment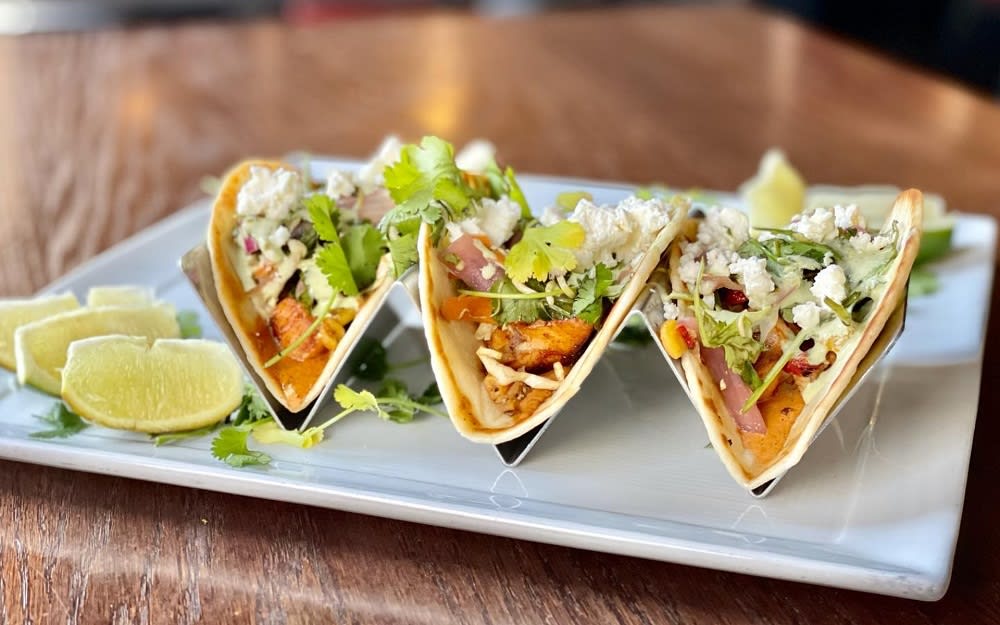 Photo courtesy of Parker Garage
Cozy, sparkly Mainstreet welcomes all with its shops, cafes, and community events. Hit pause and observe the Swedish custom of "fika" (translation: to meet over coffee) at
Fika Coffeehouse
, where you'll be inspired to chat up a stranger or just savor your beverage a little longer. For Colorado-centric fine dining,
Parker Garage
is a landmark celebrated for its craft cocktails and seasonally inspired menu.
Old Town Parker's
PACE Center
is a cultural enrichment center that houses a theater, amphitheater, art gallery, culinary kitchen, and classrooms; the center hosts a variety of concerts, art shows, and festivals throughout the year, bringing thousands of artists and performers to the neighborhood.
If you are interested in finding the perfect Denver-area home, contact
Be1 Team
today. Denver's leading real estate team takes a detailed, attentive, and personal approach to serving their clients. With extensive market knowledge and local expertise,
Be1 Team
will guide you through every step of the process to achieve your real estate goals.